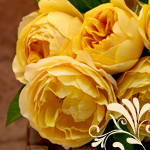 One of the richest rewards of creating this web site is what I call "Boomerang Blessings" … the blessings that return to me through your e-mails. I read and re-read them. A few of them are listed below.
» May you be blessed in increasing measure as you seek to love and encourage others.
» The Imagine blessing was probably one of the best things you've ever written. The reminder of the end of our story and of being with Jesus hit me right where I needed it to. It is so easy to get caught in the minutia of daily activities, but being reminded of something so much bigger than this world … something that exceeds the pain, the criticism, the lows and gives a sense of assurance that all that we are doing is worthwhile and meaningful … you tapped into an immeasurable resource, the everlasting life that comes through Jesus. May that source sustain you in the highs and lows, in the joys and the depression, the smiles and the tears, the regrets and the frets.
» May this website be like a tree planted by streams of water – a tree that even in cultural drought, endlessly provides fruit for the soul.
» I pray that you will be a literary hero to someone through your website. I know that your words give warmth in a world that is often cold, and I pray that they continue to do the same.
» May God bless you for putting His name before the world on the web!
» God bless you with this endeavor as you seek fully His will.
» The world seeks out kind hearts, may it never break your spirit, may this website always breathe new life into Christendom.
» May you always have the peace in your heart that allows such beautiful language to burst forth onto these pages and into the hearts of those of us who view them.
» May the Lord bless you and your ministry!
» May you and your site glorify the Lord always.
Thank you!
~s